Devil's Kitchen Recce
11/23-24, 2018


I'm always grateful to have friends that are ready to dive into the unknown. Up until this weekend, I don't think my friend Gilbert ever rode a bike longer than 40 miles. He had planned a trip to visit me in NYC around Thanksgiving time and had set aside a few days for some undetermined multi-day adventure. I thought some ice was in order.

I had planned to try ice climbing in early 2019 and had signed up for a few intro clinics in the Catskills and Mount Washington Valley. With the fickle weather being indecisive this late fall, we had received a fresh dusting of snow, slightly warm precip, followed by a pronounced cold snap. To mentally prep, I had been wanting to scout a popular waterfall for ice climbing in the town of Plattekill and suggested to Gilbert that we recce it via an overnight bike trip. I had ridden the route a few times before and, knowing how arduous a trip it'd be for someone who's yet to ride a loaded bike, was surprised at Gilbert's enthusiasm. After texts and emails to review gear and logisitics, we would end up logging 120+ cold post-Thanksgiving miles through the Hudson Valley this weekend. After an early morning slog to catch the first train leaving Grand Central, we departed from Poughkeepsie and buzzed up after a quick coffee in New Paltz.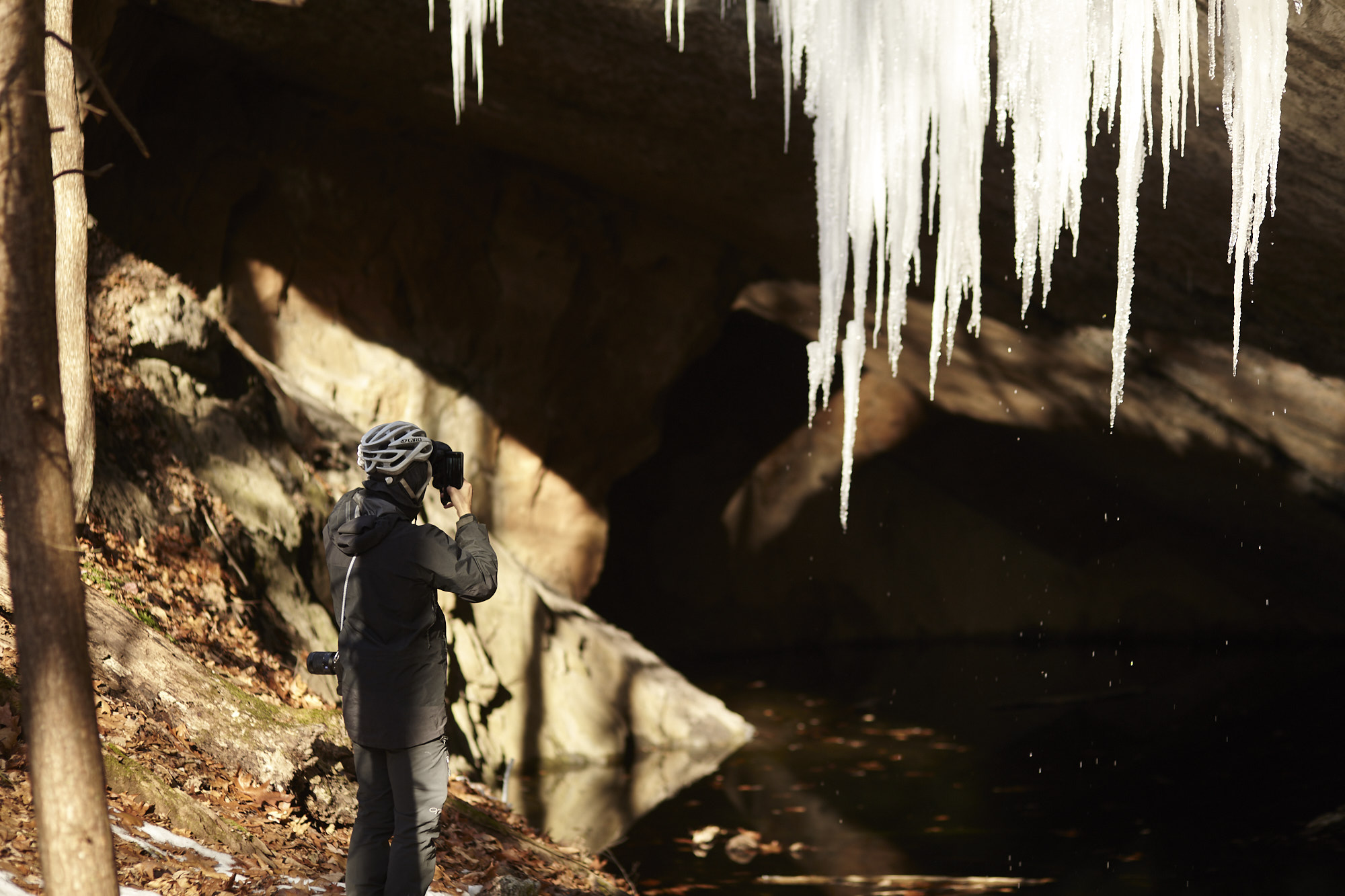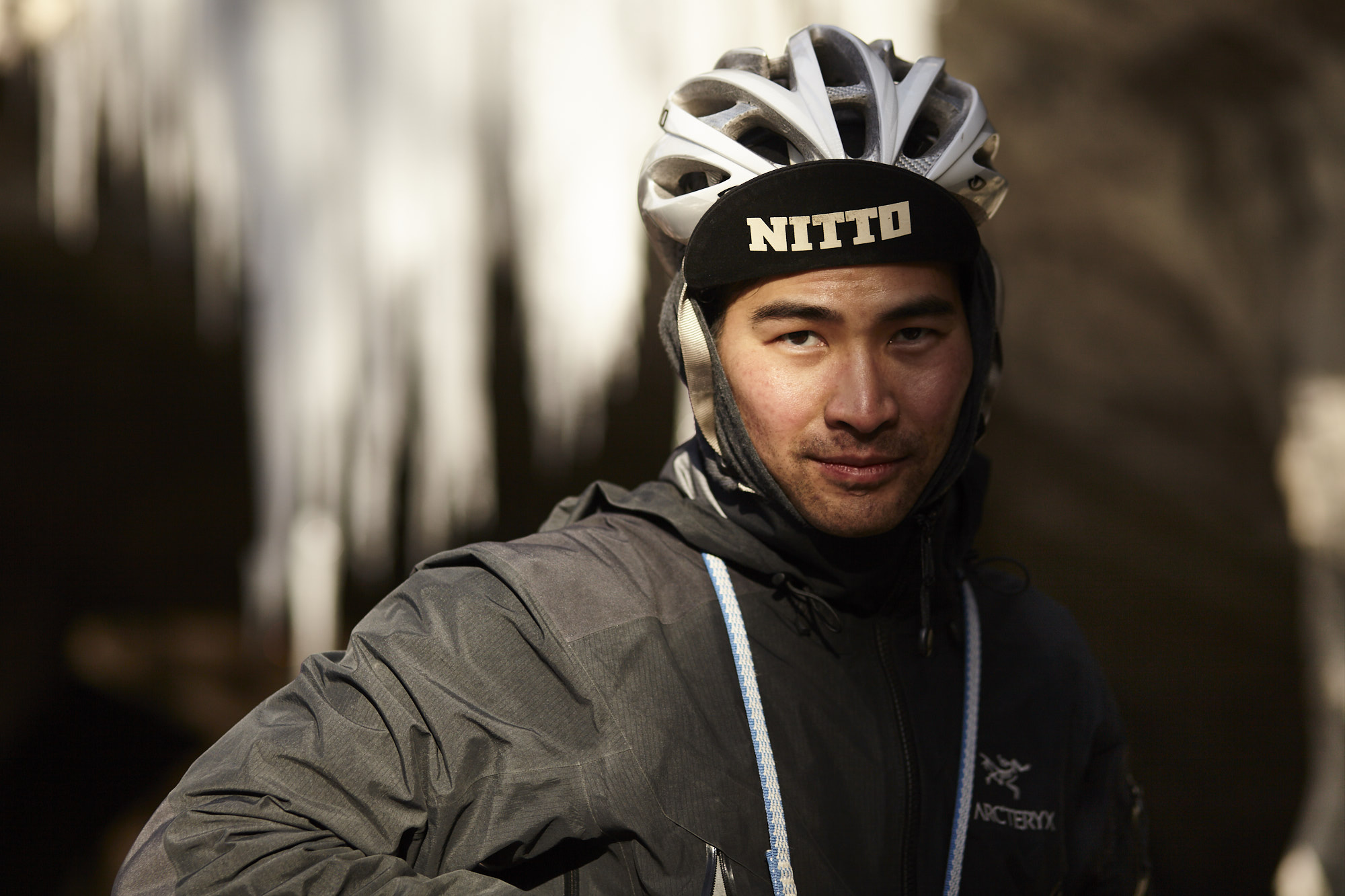 It's always a curious sensation when traveling on an unlit path, headlamps cutting only so far through the darkness, footfalls crunching on crusty snow. There's a gradual dissolution of the self as one melts into their environment in a near meditative state as breaths of air crystallize in the dim beam of one's light. Couple that with the Sisyphean act of bikepushing up one of the steepest roads in the Catskills and we have the makings of spiritual awakening via self-flagellation.

When we finally hit the plowed section, we cruised to the Prediger trailhead where we used a trail designated as an old bicycle corridor to reach my not-so-secret stealth campsite. Gilbert got started with our tent while I tackled food. Our feast consisted of lentil soup, ramen with jaipur vegetables, and manchego with marcona almonds.

In packing for two, I had forgotten my inflatable air mattress which pretty much lives rolled up in my bivy. I must have either been cold acclimated because I slept soundly through the night in my elephant foot sleeping bag with only a few thin layers away from stamped snow underneath our tent and groundsheet.




The initial idea to squeeze in an early morning hike to Indian Head Mountain was scrapped and we headed directly to Plattekill falls after breaking down camp. A quick jaunt down and a few photos later, we were back on our bikes and blasting down the 214 to Phoenicia Diner where a dish of bacon eggs florentine would knock Gilbert into nap time.

The remainder of the day was spent languidly flying up and down punchy hills until we caught the 6:54pm train from Poughkeepsie back to NYC where the rain pounded down on us and the city flung wayward vehicles into the bike lane, their drivers oblivious to our blinking lights and screaming curses. The city always has its ways with words.



---

Type 2 miles and misadventures


---

© 2020 Conan Thai Photography